Orange Cream Vitamin C Gummies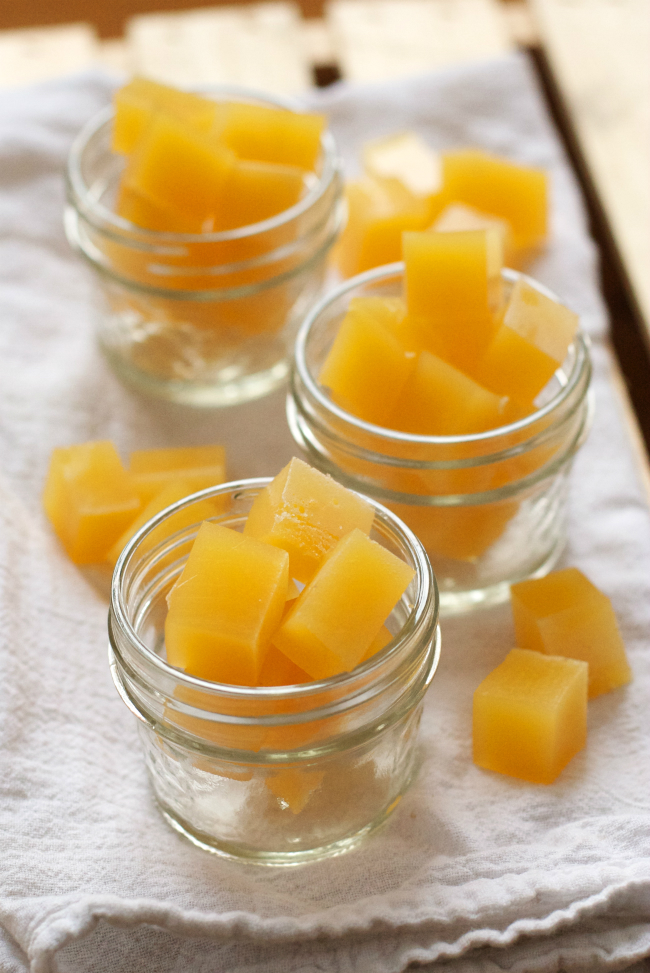 Vitamin C! I want to start this off by saying something really important about how essential Vitamin C is for your health, but all I can think about is this Vitamin C. Remember her? That graduation song, man. It gets me every time. Class of 2005, never forget! 
Okay, real talk. Vitamin C is necessary/awesome because it
supports a strong immune system
reduces histamine levels
helps in wound healing
promotes eye health
helps control free radicals
and most importantly, it keeps you from getting Scurvy 😉
Those are just a few facts I found with the help of my old pal Google- I'm sure there are lots of other benefits, too.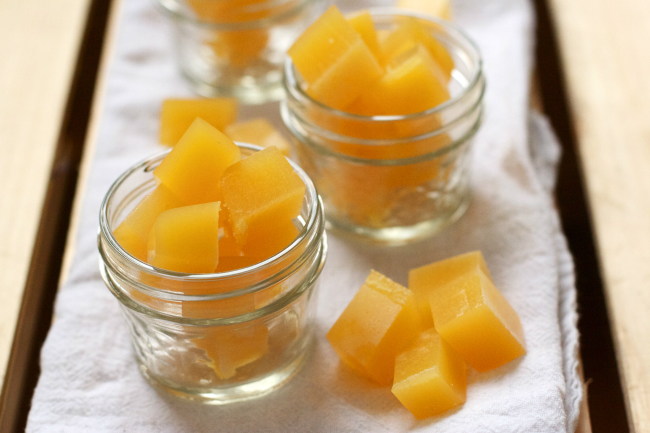 We take these in the mornings along with our flu-fighting gummies (for more about our daily health routine, check out this post). They have a real Creamsicle vibe to them, with just a little bite of acidity at the end. The kids love them and always ask for more.
The dosage of Vitamin C in each gummy will depend on the strength of your Vitamin C powder and the size of your gummies. A little math can tell you how much is in each gummy after you make them. We take 2 gummies a day.
I found my Vitamin C powder at Trader Joe's, but you should be able to find it at any health food store or online. This is the easiest way (other than whole foods) to incorporate extra Vitamin C into our diet that I have found. Though my friend just told me about something called lipsomal Vitamin C, which is supposed to be better absorbed by the body, but I haven't done any research on that yet. So for now, we'll continue on with the gummies. If anyone has any experience with lipsomal Vitamin C, please hit me up in the comments or email me, I'd love to know more.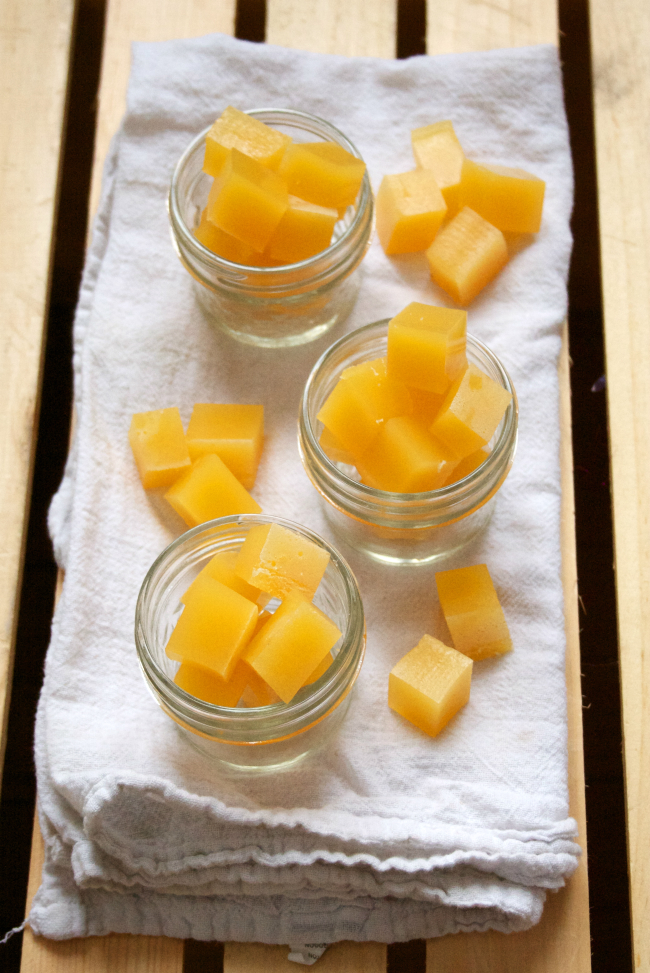 Don't they just look so bright and yummy and cheery?
P.S. Congratulations to Samantha B. on winning the Beyond Bacon giveaway!
Orange Cream Vitamin C Gummies
Recipe type:
Snacks, Vitamins
Ingredients
1½ cups orange juice, fresh squeezed if possible
4 tablespoons grass-fed gelatin
4 tablespoons raw honey
1 tablespoon Vitamin C powder
¼ teaspoon orange extract (optional)
½ teaspoon pure vanilla extract
pinch of sea salt
Instructions
Pour orange juice into a small saucepan. Sprinkle gelatin over the top and let sit for a few minutes until the gelatin blooms (all the white powder should be gone and it will swell up and start to look bumpy).
Heat the juice and gelatin over medium heat. Whisk in the honey, Vitamin C powder, orange extract (if using), vanilla extract and salt. Heat only until the gelatin is dissolved; do not boil.
Pour into molds or a loaf pan and let cool in the refrigerator until firm; about 3-4 hours.
Store in the refrigerator- they will last 2-3 weeks.