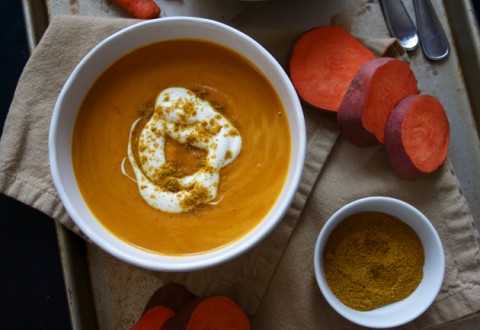 Oh hey, 2014! How's week one of the new year going for everyone? We are in hibernation mode here in Ohio, which has given me lots of time to reflect on what to do with my time in the next 12 months (or rather the next 5 months, since new babies have a way of […]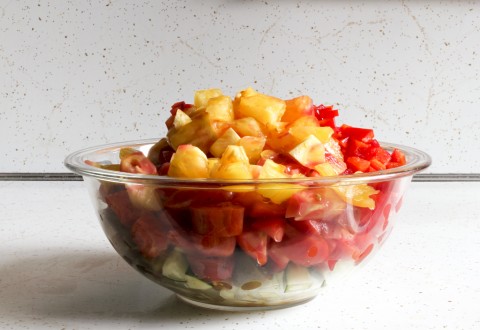 I'm back! I'm connected! Hallelujah! Things are inching closer and closer to normal life. We are still in the thick of unpacking, starting to paint and getting acclimated to our new home. Julia from The Crankin' Kitchen is here to fill in the gaps while I get my act together. Julia's blog is awesome- you […]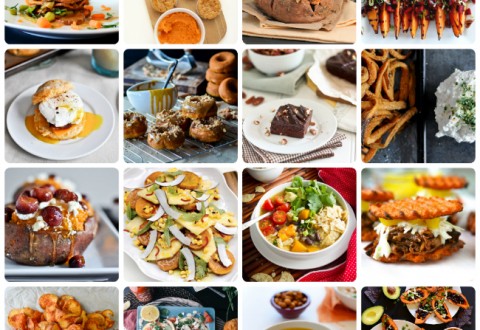 Last week, I shared my favorite summer chicken recipes. Today, I'm back with 16 ways to use the humble sweet potato. (I'm actually not eating sweet potatoes right now, but for some reason, I am still craving them and hoarding sweet potato recipes like it's the end of the internet. It's only a little heartbreaking […]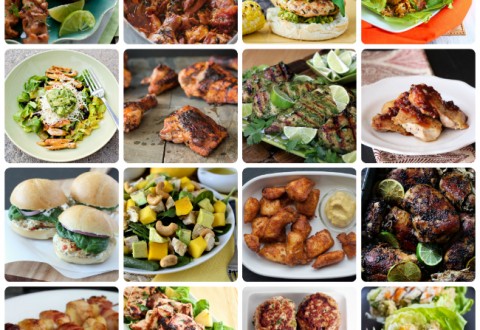 Good day, darlings! I have been noticing some trends on my Pinterest recipe boards and I thought I might take some time to share my latest favorites with you. I've been all about collecting summery chicken recipes, so here are 16 tasty meals to get that protein in this summer. There's something for everyone- kabobs, […]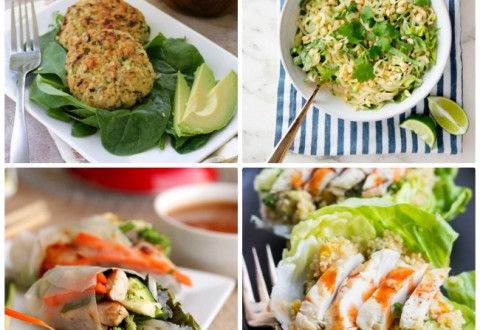 It's getting warmer.. that means many of us will be spending our days outside the house and away from the stove. I'm sharing some fresh ideas for your summer lunches over at MPMK today- come see what I'll be putting in my lunchbox!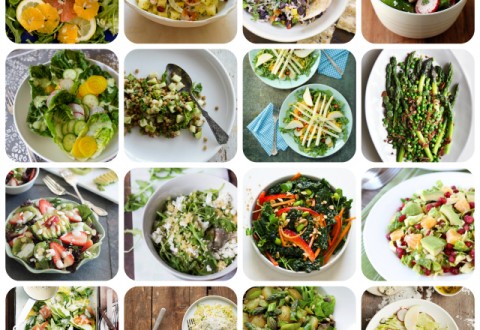 Are you guys feeling neglected? I know I've been doing a lot of work over on Modern Parents Messy Kids lately- it just ended up that a bunch of my posts were happening around the same time of the month. I'm sharing the links for all the salad recipes pictured above over there today, […]
 Happy Monday! Today I'm over on Modern Parents Messy Kids today sharing eight little open-faced sandwiches. Come and see what all the fuss is about!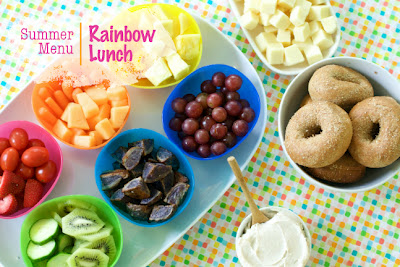 Come visit me over at Modern Parents Messy Kids today! I'm sharing an idea for a fun summer lunch to help your kids learn their colors. I'm so excited to be a contributor to MPMK and looking forward to more yummy, kid-friendly posts!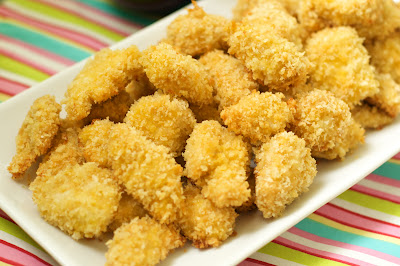 You know you're a mom when not only do you a) have a favorite chicken nugget recipe, but b) you have a favorite baked chicken nugget recipe.  What's that you see in my driveway? A minivan? Someone save me before I buy any mom jeans! Just kidding! I love motherhood. Wouldn't trade it. My house […]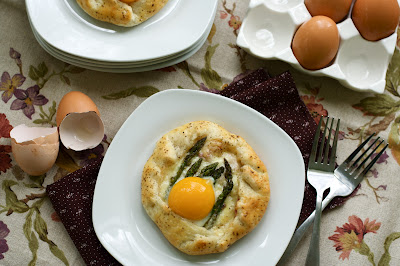 Oh, good morning, HEAVEN. How did you end up on my breakfast plate? Ya'll know I love me some breakfast and brunch. They're the meals best known for being awesome. I have whipped up some tasty breakfasts and brunches in the past, but I think I hit the jackpot on this one, people. Picture it […]