Recipe Fails and Other News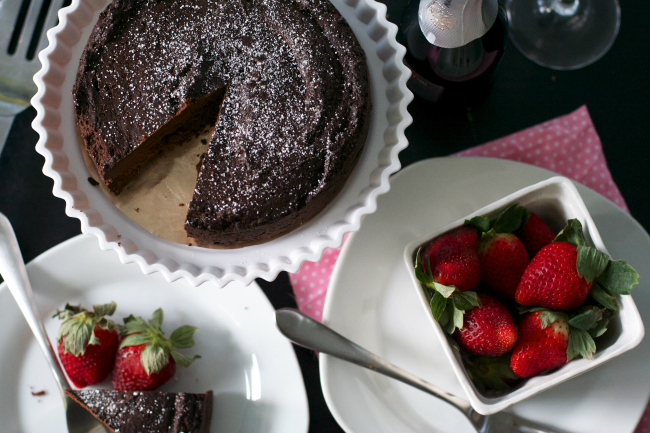 In the interest of keeping it real, I just wanted to tell you what goes on behind the scenes of this jam-up blog of mine, lest you believe that I am churning out perfect recipes day in and day out.
That chocolate cake up there? Looks so yummy, right? I experimented a bit with the unsweetened chocolate I had on hand and some honey.. and it didn't turn out so well. It was like fudge, but not in the good way. The original looks great, though- check it out at Gimme Some Oven.
I have been baking lots of muffins lately (apple cinnamon, pumpkin streusel) with coconut flour. I enjoy the taste and texture, but I am having the hardest time getting them to pull away from the muffin liners. Is it just me? Is it the liners? Has anyone else had this problem with coconut flour muffins?
I already told you I can't fry eggs on my stainless steel- help, please! How do you fry your eggs? I need a tutorial. We eat a ton of eggs, so I am not above buy a new pan specifically for egg-frying.
I wish I could photograph a Larabar and a few spoonfuls of peanut butter and call it a lunch recipe. It's tough to pull lunches together without planning in advance. That's a reason there aren't too many lunch recipes on Oven Love. 😉
Just wanted to make sure it's out there loud and clear that all my meals aren't picture perfect and neither am I- far from it! Now I'm off to figure out what to make for dinner.. any suggestions?