Quick Blackberry Thyme Lemonade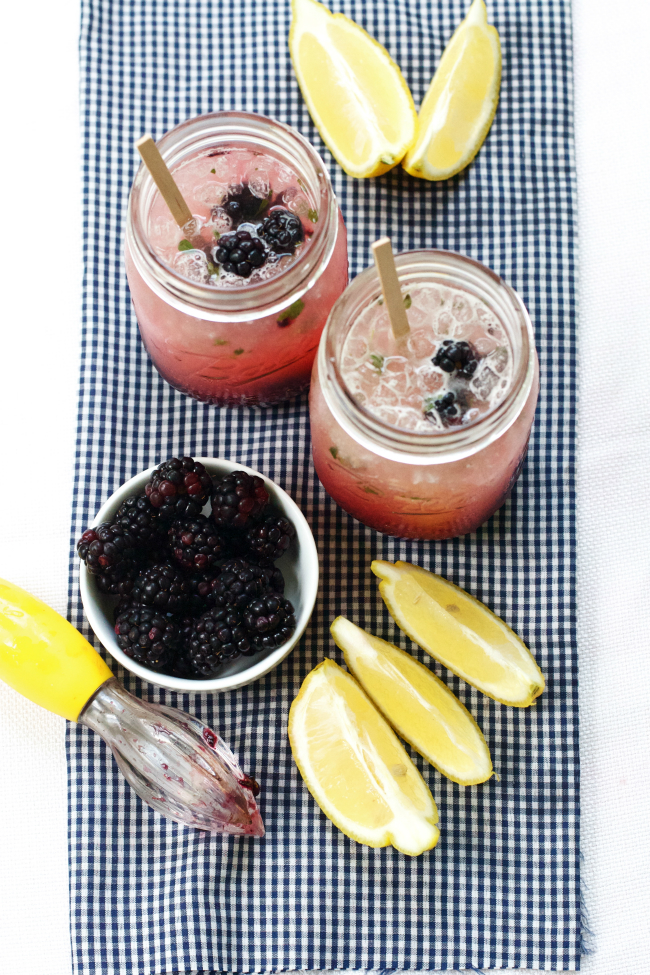 So, I'm planning to bombard you with a whole bunch of drink recipes this week. Is that cool? I had some time without the kids and I got carried away with my experimentation (it looked like the produce section of the grocery store blew up in my kitchen). All of the drinks turned out to be pretty tasty, so I've got to share. I hope you're thirsty.
I call this "quick" lemonade because you don't have to worry with making simple syrup on the stove and waiting for it to cool before you can take a drink. I just juiced some lemons, whisked some honey in with the juice and then added that to a glass of crushed blackberries and thyme. Cover that with cold water (and/or some vodka) and you've got a quick, refreshing something-to-sip.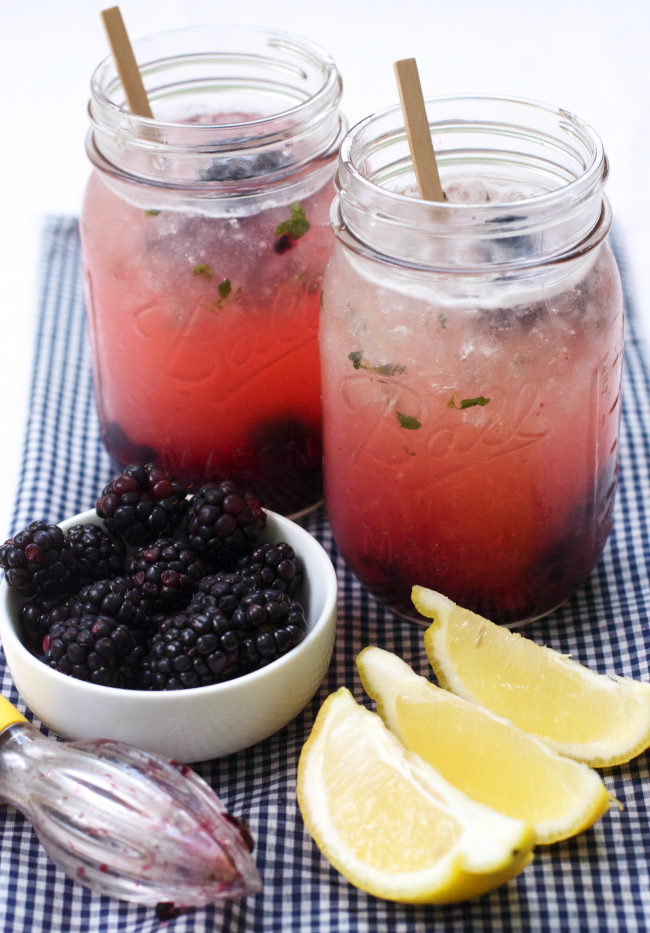 These are really low maintenance- I would put a few caps on those Mason jars and take them out on a picnic.. probably with this salad. Summer heat, I am ready for you!
PS- Try a raspberry or strawberry version to mix it up.
Quick Blackberry Thyme Lemonade
Ingredients
½ cup blackberries, divided
fresh juice of two lemons
1 tablespoon honey
a few sprigs of fresh thyme, removed from the stem
2 shots vodka (optional)
water
Instructions
Split ¼ cup of between two glasses. Muddle (smash) them up in the bottom of the glasses.
In a small glass or bowl, whisk lemon juice and honey. Split the juice between the two glasses and add the thyme leaves.
If you're adding the vodka, add one shot to each glass. Add ice and then top with water and stir. Top the glasses with the rest of the blackberries.