Patriotic Pancake Stacks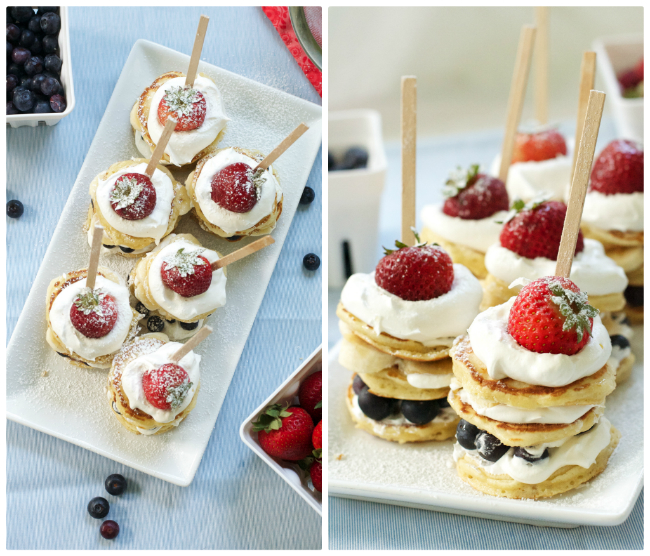 I am pumped about these Red, White and Blueberry Pancake Stacks that I'm sharing at MPMK today. Seriously, I love them. I want to feed them to everyone. They are adorable, are they not? Perfect for 4th of July breakfast or any other patriotic holiday. Let's celebrate 'Merica with a short stack this year!
Best thing about these is how versatile they are- you can use your favorite pancake recipe (gluten-free, grain-free, paleo, vegan, whatever) and use dairy-free coconut whip if you need to. Adaptable to all diets- you know I love that! Go forth and eat pancakes, my friends.