16 Inspiring Spring Salads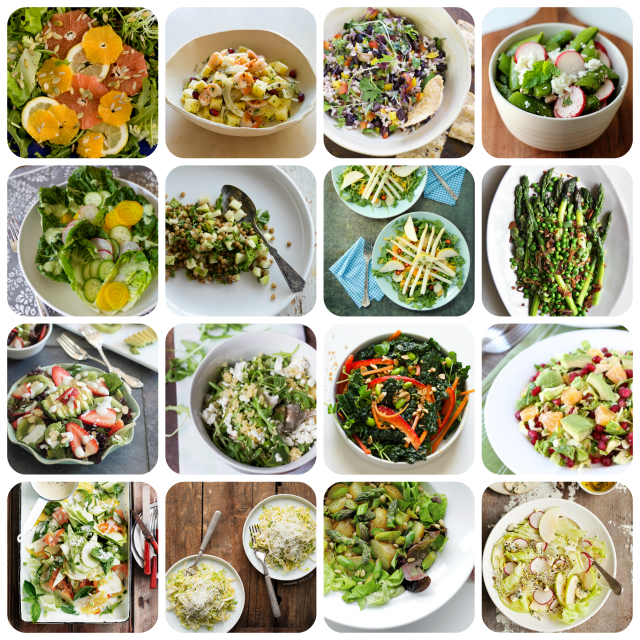 Are you guys feeling neglected? I know I've been doing a lot of work over on Modern Parents Messy Kids lately- it just ended up that a bunch of my posts were happening around the same time of the month. I'm sharing the links for all the salad recipes pictured above over there today, so if you're in need of some salad inspiration- click on over.
If you're wondering what's new with me, I am waist-deep in preparation to begin the GAPS Intro Diet to begin healing my stomach. I have been stockpiling meat, chopping and freezing veggies and making broth like nobody's business. I am just waiting on a few more things (mainly beef tallow from a local farmer) and then I'll be ready to begin. I plan on sharing my journey, tips and any recipes I find useful along the way. I think it will be essential for my healing process to document things here, and maybe it will be helpful to some of you as well.
Any encouragement you have to share about healing through diet is welcomed! I will surely be drawing strength from the Lord to get through the introduction stages- it will be nothing short of a miracle if I make it through without sabotaging myself (i.e. eating handfuls of chocolate chips during nap time). Thanks for sticking with me while I work through this health issue- it means a lot to know that I am not alone!
Oh, and also- check out my two newest sponsors on the right sidebar- Jessica Lynn Writes (she has a yummy new baby, go see!) and All Natural Me.